Pittsburgh Pirates Gear – Crawford's Gift Shop
Shirts, Hats, Jerseys, and Other Merchandise
Get Your Bucs Gear Here!
Find the newest Pittsburgh Pirates apparel and merchandise for the ballgame and all season long! Crawford's Gift Shop helps you support the Bucs with a wide selection of gear for you or your favorite Pirates fan. Express your team spirit with apparel and gifts for the entire family. From jerseys, swimwear, and t-shirts to jackets, hoodies, socks, and clocks, we have a great selection in-stock and ready to ship.
Pittsburgh Pirates Jerseys For Men, Women & Kids
Wear your favorite player's jersey and show the whole world who you admire most in the game of baseball. With a wide range of sizes from newborn and kids to women and men's 5XL, you can get the classic Pittsburgh look or the latest release and stay on top of the hottest styles in the PNC Park stadium or on the streets.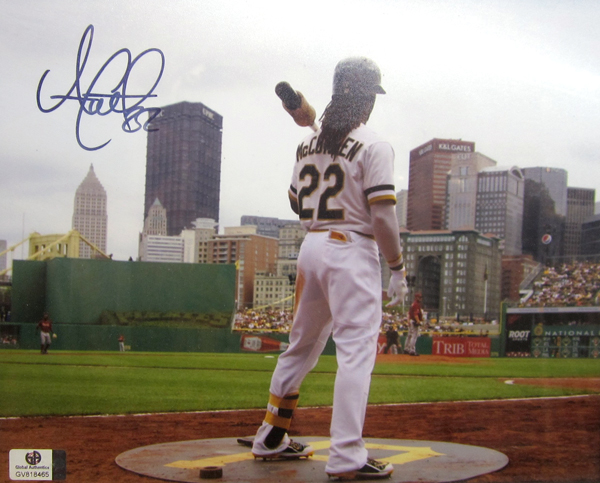 Raise the Jolly Roger! Get Your PBGH Pirates
Skull & Crossbones Flag Ready!
Pirates Nation: Get ready for the season with your choice of our wide selection of premium quality Pittsburgh Pirates skull and crossbones flags ready to heed the call to "Raise the Jolly Roger!"
History of The Jolly Roger
Historically, pirates would raise the Jolly Roger (a twist on the old term "Jolie Rouge," French for "beautiful and red") upon approach of a rich and powerful merchant ship as a stern and unmistakable warning to the captain and crew that they could choose to surrender – or die. Most surrendered. To Pittsburghers and Pirates fans around the world, the Jolly Roger is a strong symbol of never-ending loyalty and Pittsburgh Pride, a sign of a Pirates victory –and a coat of arms for those who refuse to give up. Those who work hard every day until success is won. Raise it! Raise the Jolly Roger!